Why Live In Southwest Florida?
Southwest Florida is a tropical paradise on the sparkling, turquoise waters of Florida's gulf coast. Whether you want a small town, something more rural, or a bigger city, there's a city and a home for you. Believe it or not, housing can be affordable here, but if you want to live a lavish lifestyle there's plenty of options for that too.
You know it's an amazing area, because people who were born and raised here still describe it as paradise! Speaking of the people – you won't find an area with more friendly and helpful people than here.
You'll find many activities in the area such as vibrant downtowns, beautiful beaches for relaxing or hunting for prehistoric shark teeth and seashells, many walking and biking trails, a calendar loaded with community events, weekly farmer's markets, boating, golfing, tennis, fishing and so much more!
There are endless small shops and locally-owned restaurants for a truly unique experience that the big chains can't compete with (but we also have plenty of chains if that's what you're into).
The area is also rich with wildlife. You can see dolphins and manatees right from the shore in many areas, as well as pelicans, herons, cranes, and a variety of other beautiful exotic birds.
You have limitless options for housing, whether you want a low maintenance gated community, a beach condo, a retirement community, a fixer upper, or a full mansion on the water.
Extremely low crime and top-rated schools make this area of the Gulf Coast a great place to raise a family, get away for the winter, or retire!
Oh and did I mention the beaches?
Want to buy or sell a home in the area?
Call or text me: 941-221-1897
Find Paradise On The Gulf Coast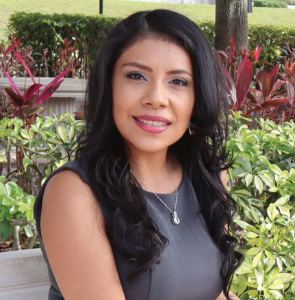 Awards 2022 – Present
Quality Service Producer
Outstanding Service Award
Professional Designations
REALTOR, National Association of REALTORS
Hey There!
When you work with me, you'll get a professional and friendly ally that will always have your best interests in mind. I am your home buying and selling specialist in the Sarasota County area. Previously I was a loan originator and found personal fulfillment by helping customers with building or improving their credit scores, so I understand the mortgage loan process.
Before moving to Florida from Wisconsin, my husband and I did plenty of research and visited many cities in Central and Southwest Florida. The first time we visited Venice we knew that's where we wanted to be!
I would love the opportunity to help you find your DREAM home.
¡Hablo Español!
Want to buy or sell a home in the area?
Call or text me: 941-221-1897